The first step for your global publishing after signing up is to create your epub and upload it to PublishDrive.
Choose the "Add book / Add book from epub" option in your account.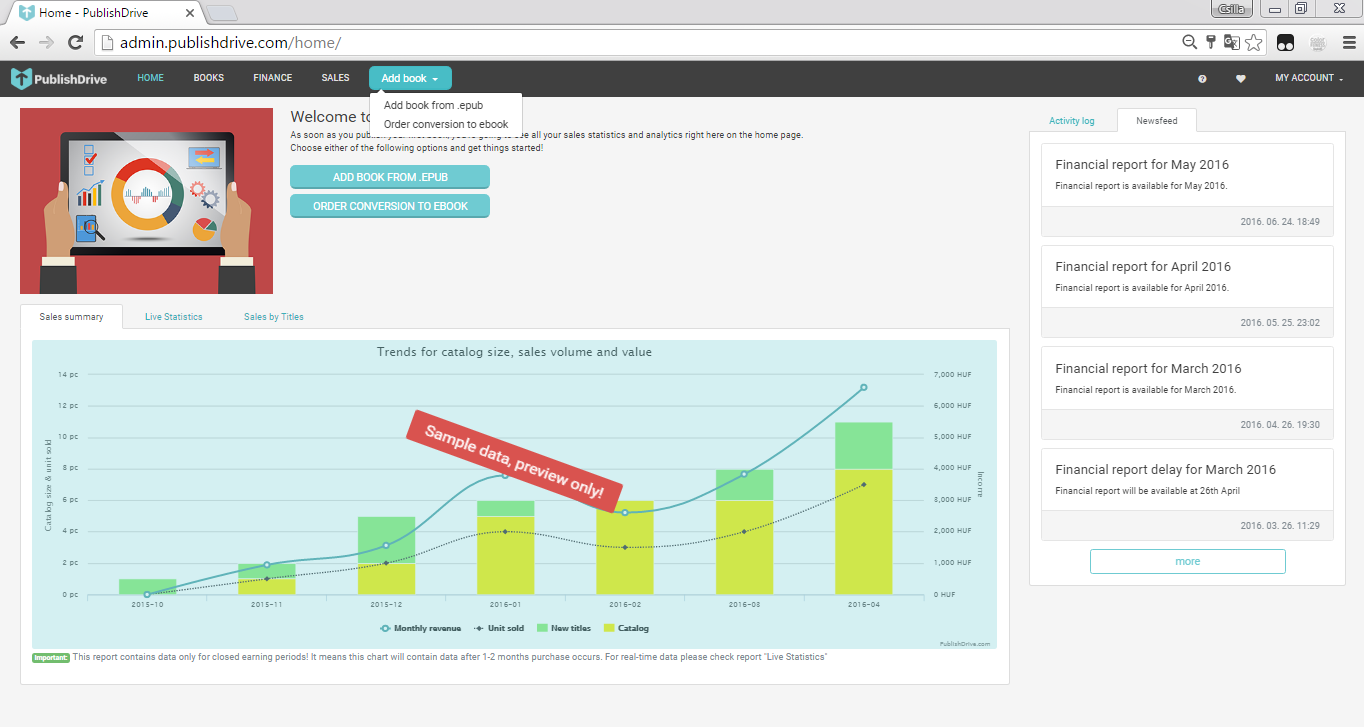 Drop or upload the content file (epub) and the cover file (jpg). We accept epub 2 and epub 3 formats, based on the IDPF standard. If the upload of your epub or cover is unsuccessful for any reason, please email support@publishdrive.com for help on how to fix it.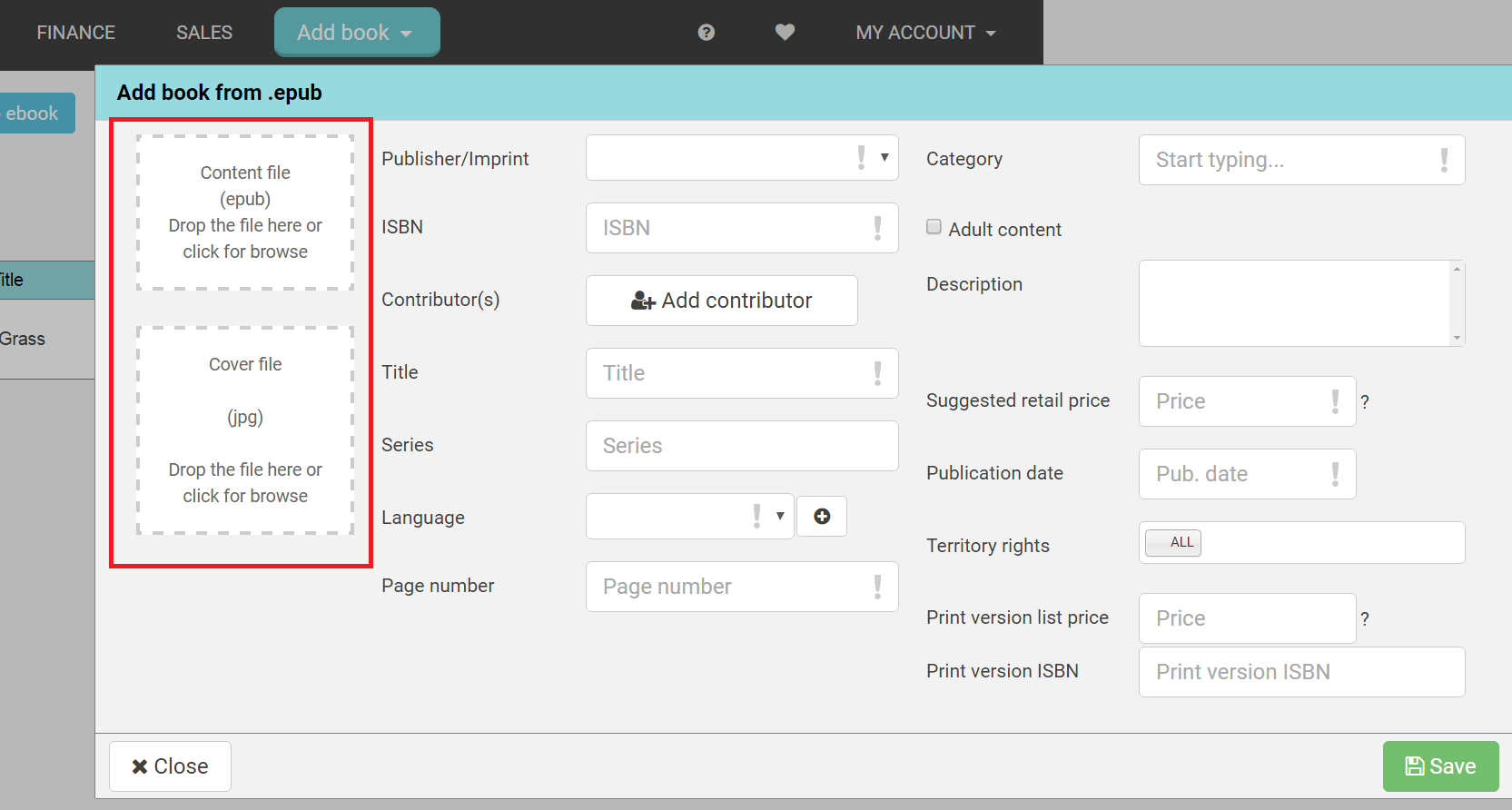 Some of your metadata will automatically be filled in with data from the epub file.
Required fields: Publisher/Imprint, Title, Language, Page number, Category, Description, Suggested retail price, Publication date.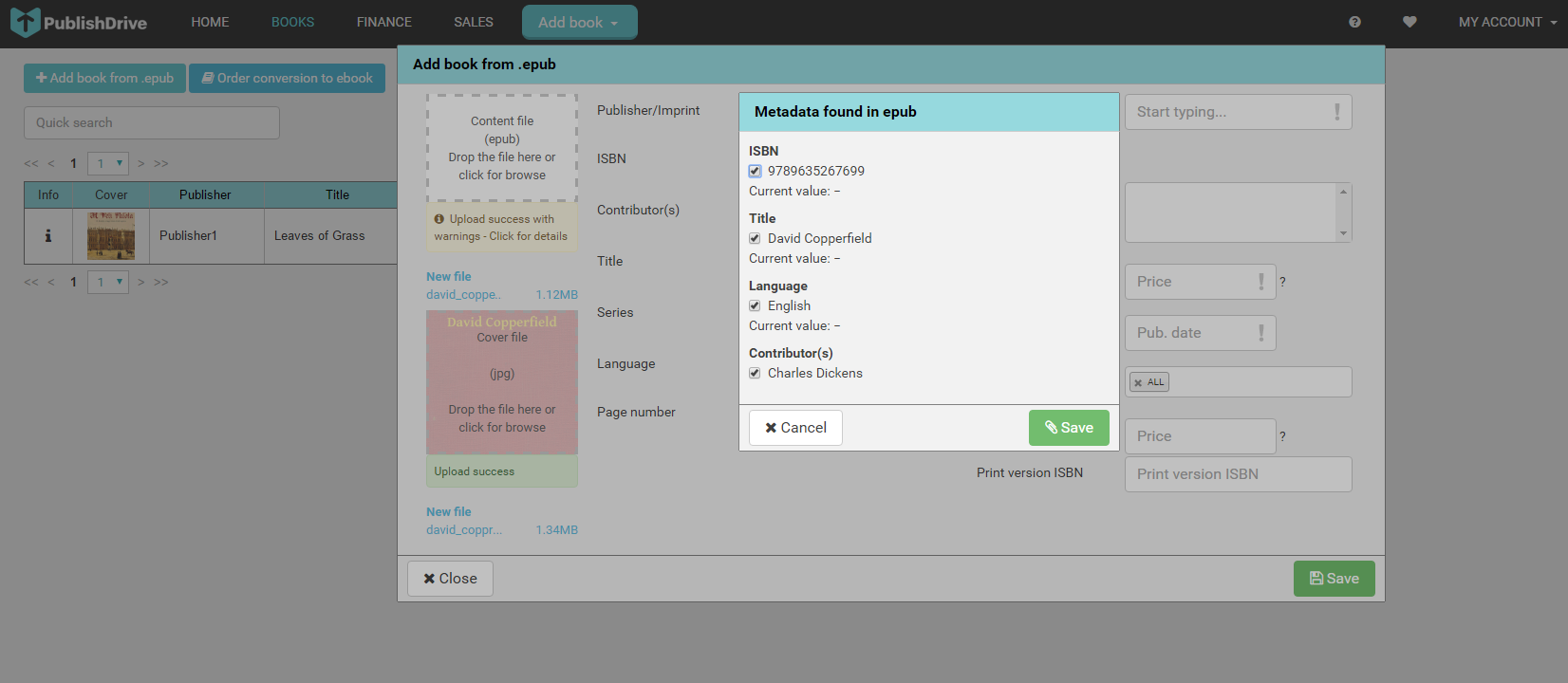 Choose Publisher/Imprint.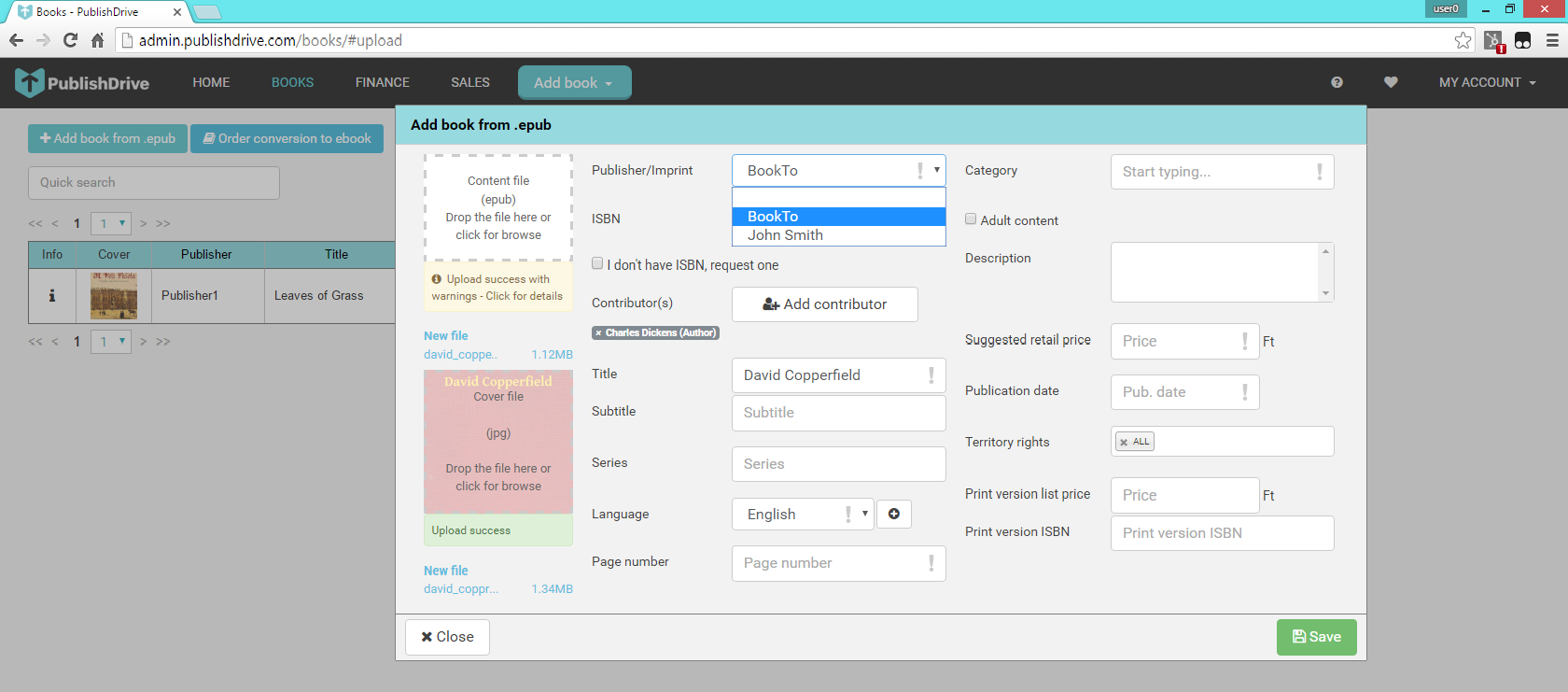 Select up to three categories for your book. We use BISAC codes for categorization. You can just start typing the category you would like to use and it will come up.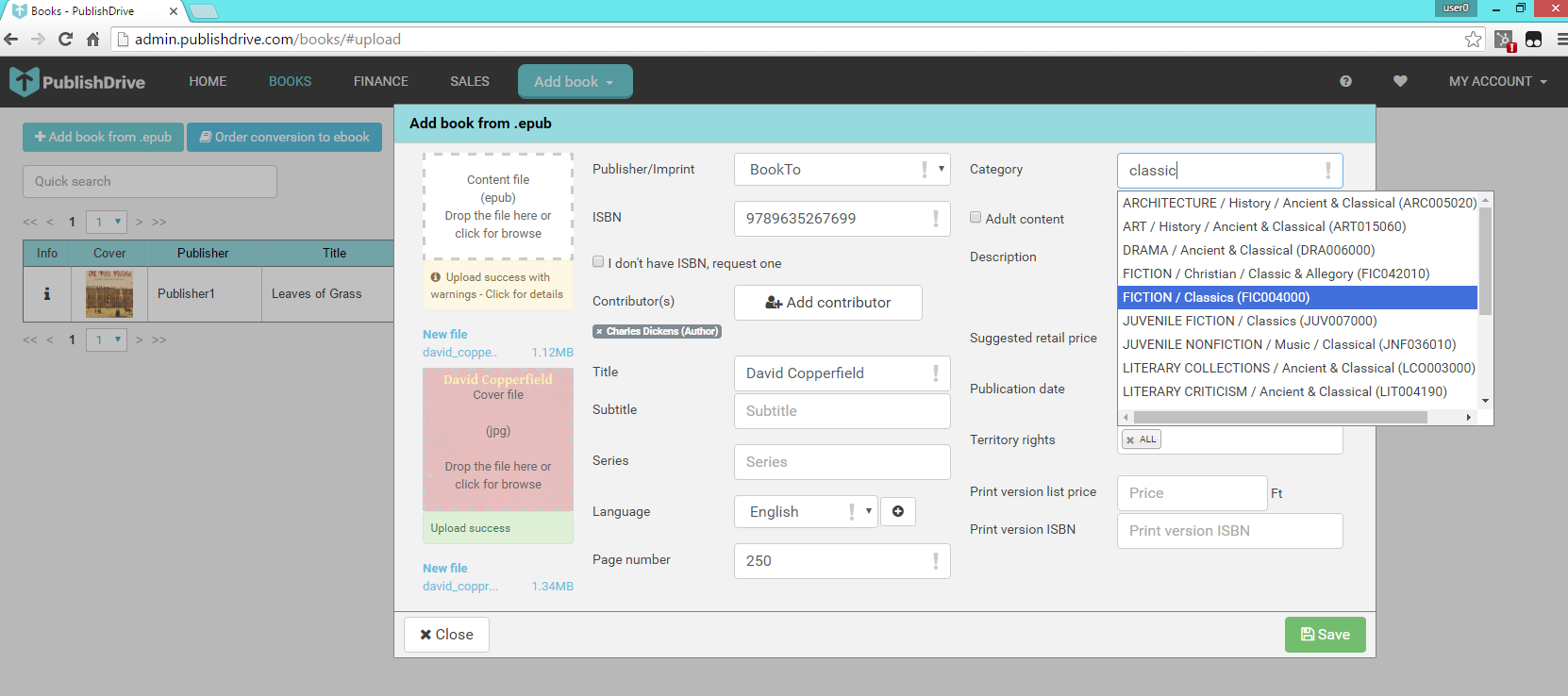 Add description: it should be unique and accurately describe your book.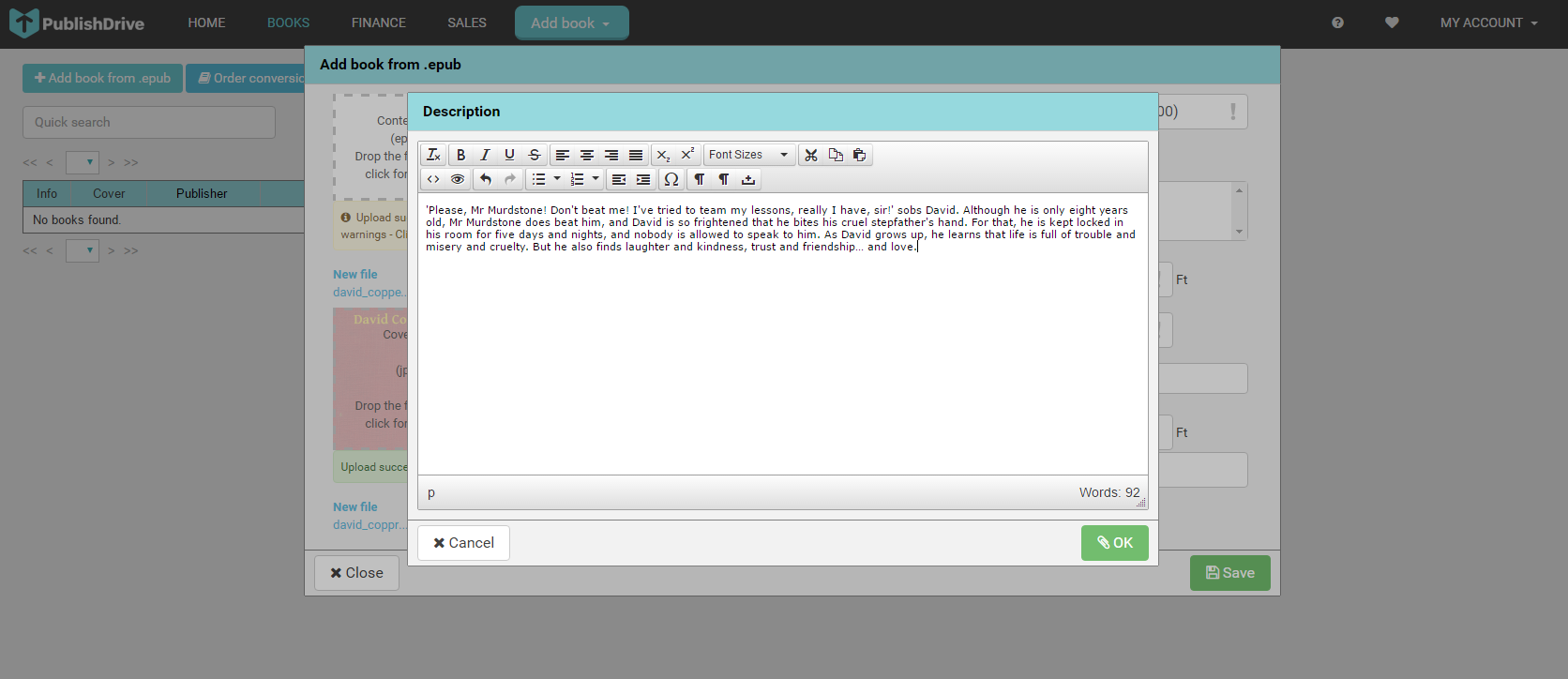 You can format the text with the following functions:

Add Suggested retail price and Publication date. If you give a future date, pre-orders will automatically be allowed and your book will be available to pre-order immediately.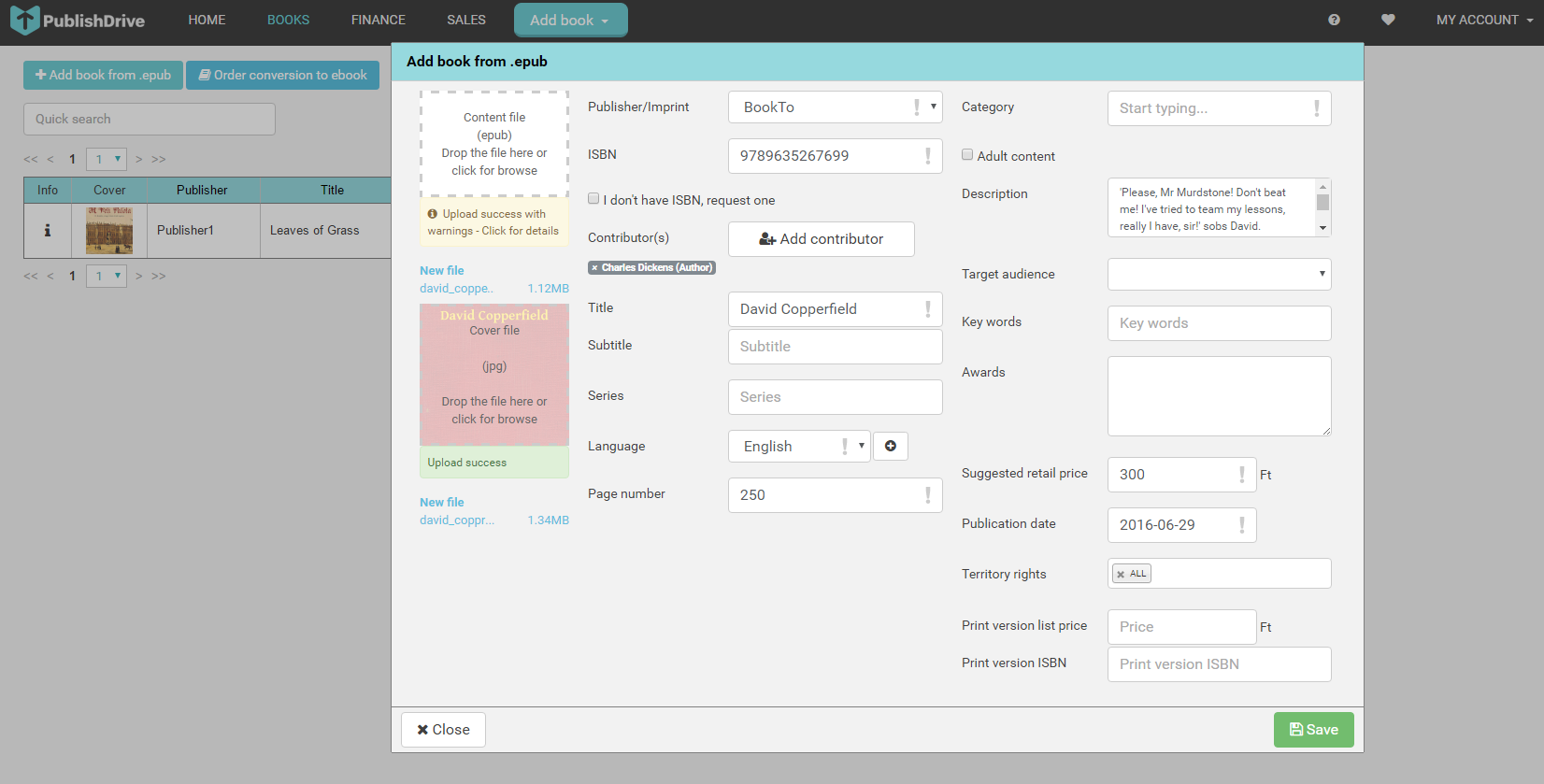 Optional fields: Subtitle, Series, Target Audience (required for children's books), Keywords (help readers to find your books in stores), Territory rights (start typing), Print version list price, Print version ISBN, Print version publication year.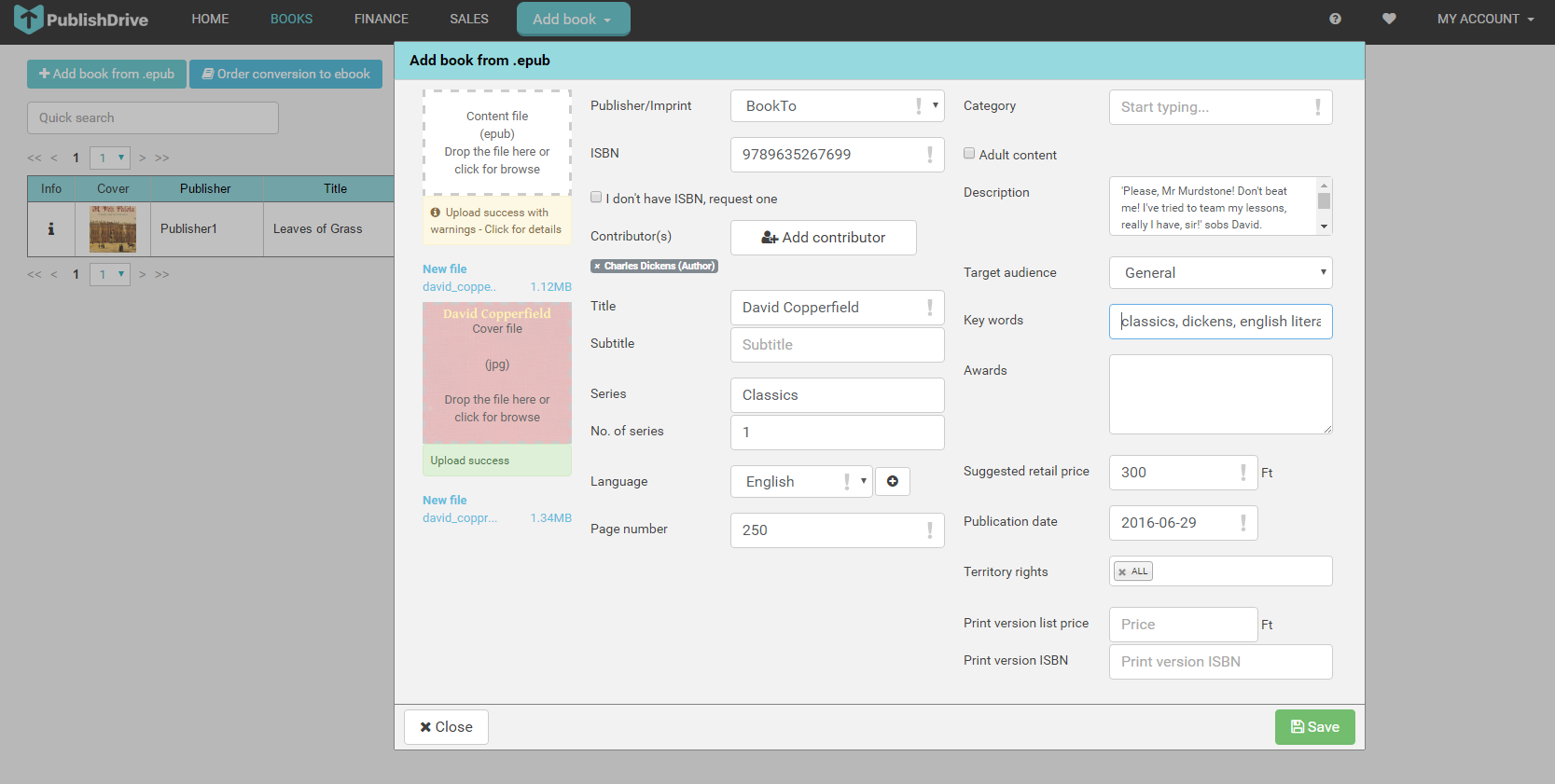 Just save to publish! If your legal information is up to standards, your book is ready to go to the stores.


Before sending it out, our colleagues will review the book both automatically and manually. If everything is fine, PublishDrive will send your titles to the stores automatically.
Do you need to change something? You can update your metadata (price, description or even an updated epub file) any time and we'll send the updates to the retailers.